Scott Valley Voice
Welcome to the Scott Valley Homeowners' Association newsletter, the "Scott Valley Voice".
The Voice is a collaborative effort by the SVHOA Board of Directors, along with guest contributors, to keep you informed about the variety of issues pertinent to the residents of our beautiful and special valley.
Click the image at the right to read the entire issue.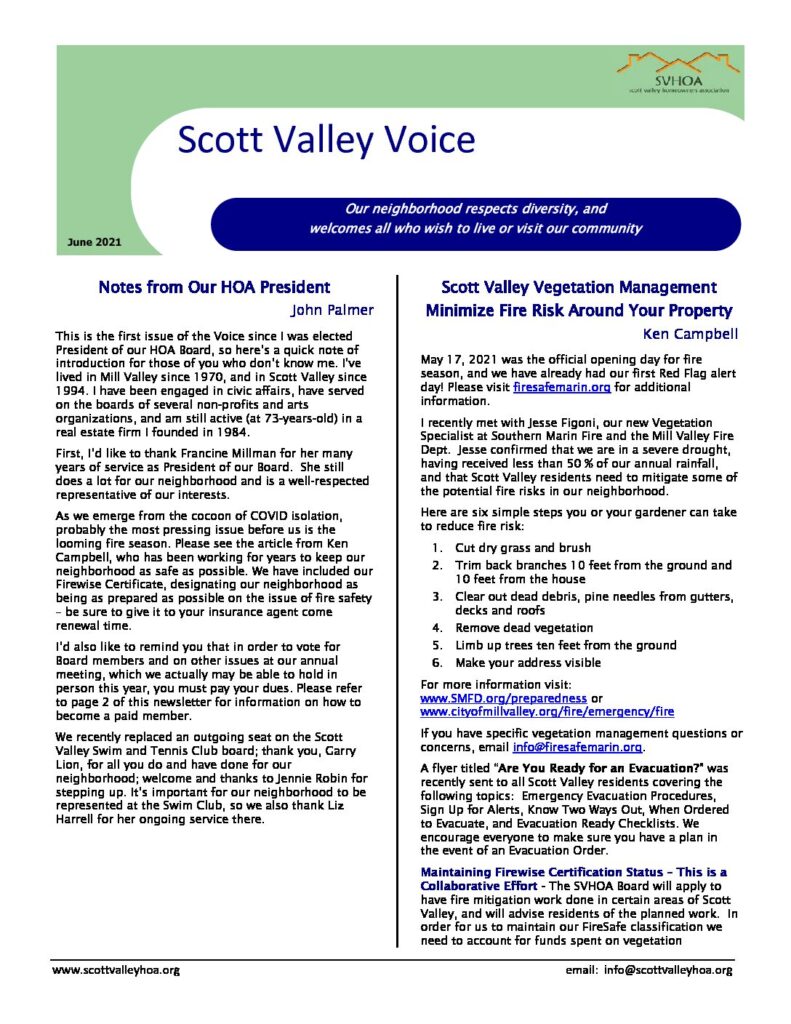 Now that our website has been updated, it is our hope that in time, we will be able to save costs and trees by publishing future editions here.
In the meantime, here are previous editions of the Scott Valley Voice.  Please note that because this is viewable by those outside of Scott Valley, website versions of The Voice will have some information redacted/removed, such as financials.
Enjoy!
Previous Editions:
Scott Valley Voice – May 2016 Issue
Scott Valley Voice – October 2011 Issue
Scott Valley Voice – February 2011 Issue
Scott Valley Voice – March 2010 Issue
Scott Valley Voice – July 2009 Issue
Scott Valley Voice – October 2006 Issue
Scott Valley Voice – November 2005 Issue
Scott Valley Voice – November 2004 Issue
Scott Valley Voice – November 2003 Issue
Scott Valley Voice – February 2003 Issue
Scott Valley Voice – October 2002 Issue
Scott Valley Voice – May 2002 Issue
Scott Valley Voice – January 2002 Issue